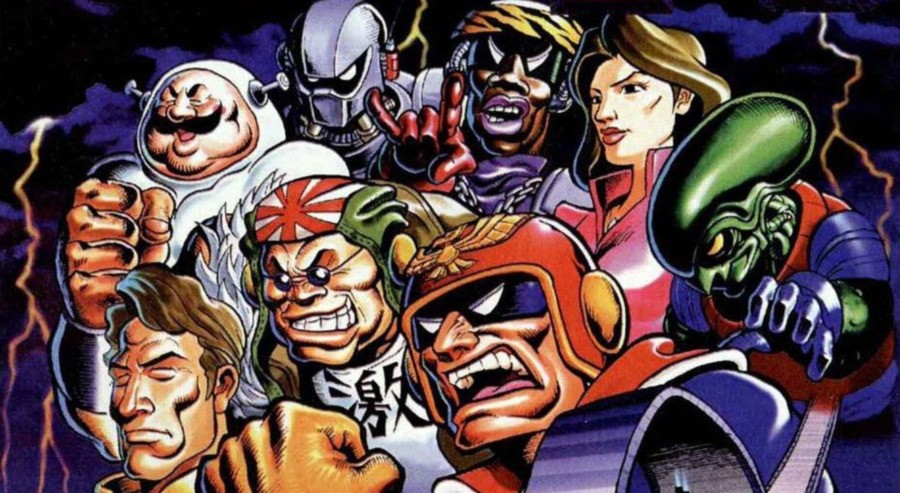 To update [Fri 1st Jul, 2022 05:45]: Yesterday, VGC had a history via a Nintendo shareholder who asked the company if it had any plans to revive past IPs like the futuristic racing series F zerothe rollplay Baten Kaitosand various other titles like Wario country.
It turns out that this question did not come cheap. Speak with Business Insiderthe person known asmomiji' on social media revealed how he spent over 5.6 million Japanese yen (over $40,000 USD) on Nintendo stock, only to pop the question to Nintendo President Shuntaro Furukawa during the company's recent shareholder meeting.
The same person, who described himself as a "die-hard Nintendo fan," bought 100 shares of Nintendo at 56,430 yen per share (over $400 per share) in February after selling shares in another company. He's been playing Nintendo games since he was a kid and can't seem to get enough of the sense of speed in F-Zero.
In the run-up to the shareholders' meeting, there was no guarantee that he would be able to ask a question. This was supposedly a "bonus" at the end. Business Insider also notes that 100 shares are required to gain direct access to Nintendo's shareholder meeting.
What was Nintendo's answer at the end? There is "always" thought about how to develop new titles and remakes. Here's what was said, courtesy of a translation of Robert Sephazon (above VGC):
"It's realistically difficult to create new titles and remakes, including sequels, for every Nintendo game we want, but we're very grateful and appreciate the expectations our fans have for our games."
"We're always thinking about how we can develop new titles and remakes that can be enjoyed by many players."
This isn't the first time we've heard such a response from Nintendo. As for F-Zero, its absence has raised concerns about the future of the series, but there are people out there (including former Nintendo employees) who seem to think there is still hope.
Below is our original story from yesterday.
---
Original article [Thu 30th Jun, 2022 11:45 BST]: Nintendo's annual general information was made live yesterdayand while the usual numbers and business details are scattered throughout, some interesting details have emerged from a discussion that took place during the meeting.
VGC Report about @NStyles on Twitter) that a shareholder apparently asked if Nintendo had any plans to revive past IPs with new games or remakes. The shareholder then mentioned a handful of titles ranging from obscure Japan-only games to a major Nintendo franchise that hasn't seen a new game in almost 20 years.
The franchises that the shareholder has mentioned are the racing game series F zero; Baten KaitosMonolith Soft's GameCube card-based RPG series; Wario country, the Mario spin-off that hasn't seen a new game since the Wii; two Intelligent Systems games in Kaeru no Tame ni Kane wa Naru and Kousoku Card Battle: Card Hero; and Chōsōjū Mecha MG made by the Earth Defense Forces Developer.
After NStyles tweeted about the request, another user – @momiji_manjyuu – claimed to be the person who asked for those titles.
Not all heroes wear capes, right?
The list is killing us, and many of you also want a brand new F-Zero or Wario Land game, but there are a handful of really interesting games, otherwise they would all be great games to bring back. Baten Kaitos – given Monolith Soft's notoriety Xenoblade – would make sense, but honestly we'd really love to see all of these return.
But now that the meeting notes are live, NStyles has determined that the only game mentioned there is the futuristic racing title.
Here's a rough Google translation of NStyle's tweet (it may be so with caution) embedded below, which was posted after the transcript went live. But for F-Zero fans, things are looking pretty promising!
After the AGM, you have Momiji-san asking this question: "If the title part is completely cut off in the minutes, you can find that there is no pulse, and if F-ZERO remains in the minutes, you can find that it's a pulse ant." ..
He listed several titles, but Nintendo only let F-ZERO. Isn't that a clear appeal from F-ZERO to us?
The "you" could refer to someone at the meeting – possibly Shinya Takahashi, Nintendo's general manager of Nintendo's entertainment planning and development (though remember this is based on Google Translate so may not be accurate). Essentially, NStyle is saying what Momiji was told, if a game title stays on the minutes, it means Nintendo knows it still exists. Yay! Of course, that doesn't mean much considering Captain Falcon has appeared in everyone smash bros Game and haven't had a game since the mid 2000s, but it's something, isn't it?
Surely F-Zero can celebrate a comeback soon. Former Nintendo of America President Reggie seems to think that Nintendo has at least not forgotten about this series.
What would you like to see when Nintendo comes back? Let us know below!