As always, it's been an exciting year in the world of mobile technology, and before you know it – here we are at Techtober! Apple has released his new iPhone 14Plus right now, after the rest of the iPhone 14 series, and like clockwork, Google recently unveiled the competition – their new Pixel 7 series. Today we're going to talk about the Pro models, namely the iPhone 14 Pro and Pixel 7 Pro… And specifically how each of the two big brands has marketed them. So we won't delve into complicated specs, just selling points and their actual value.
Well, the way Apple is trying to sell users what's new iPhone 14 pro (and iPhone 14 pro max) was partly to introduce something called "Dynamic Island". It's a horizontal, pill-shaped cutout in their displays, replacing the good old notch.
These cutouts contain the phones' Face ID sensors, and with a few software tricks, they can appear as if they're alive and moving! In fact, they're extra functional – they're like where notifications and quick toggles live! Pretty cool!
However, Google's recently announced Pixel 7 Pro has a different kind of pill-shaped cutout… on the back. Yes, we're talking about the cameras.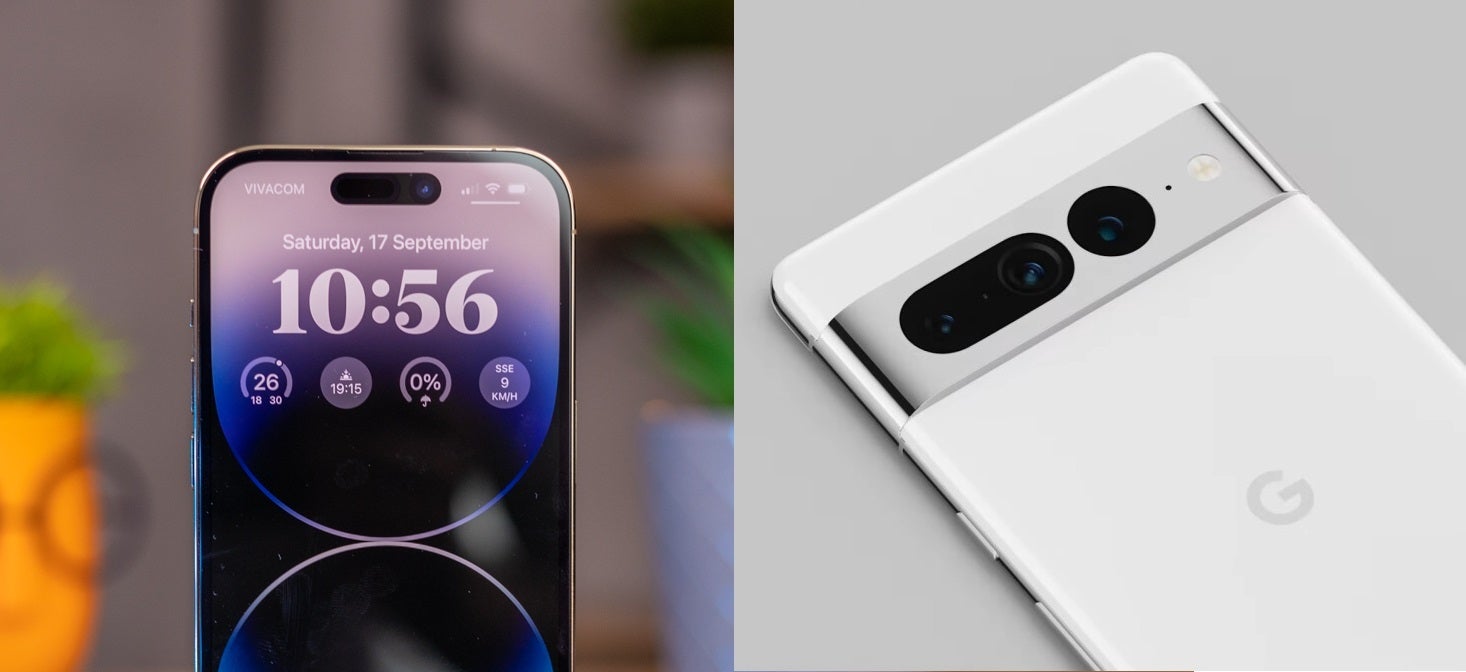 How are these two "dynamic islands" related? Well, apart from their shape, they are major selling points for their respective phones.
Instead of going for an essentially redesigned notch like Apple that now occupies even more real estate on the screen (if we factor in the new, unusable row of pixels above it), Google knew what mattered most to the majority of smartphone users – the camera and privacy.
Let's start with the first and talk about why Google's "Dynamic Island" and its new phone in general are way more exciting than what Apple has been trying to sell as the main feature on its "Pro" iPhone. And how the Pixel 7 Pro beats the iPhone 14 Pro not only in terms of marketing, but as a general upgrade over its predecessor…
Let's face it – face unlocking is now a thing on both phones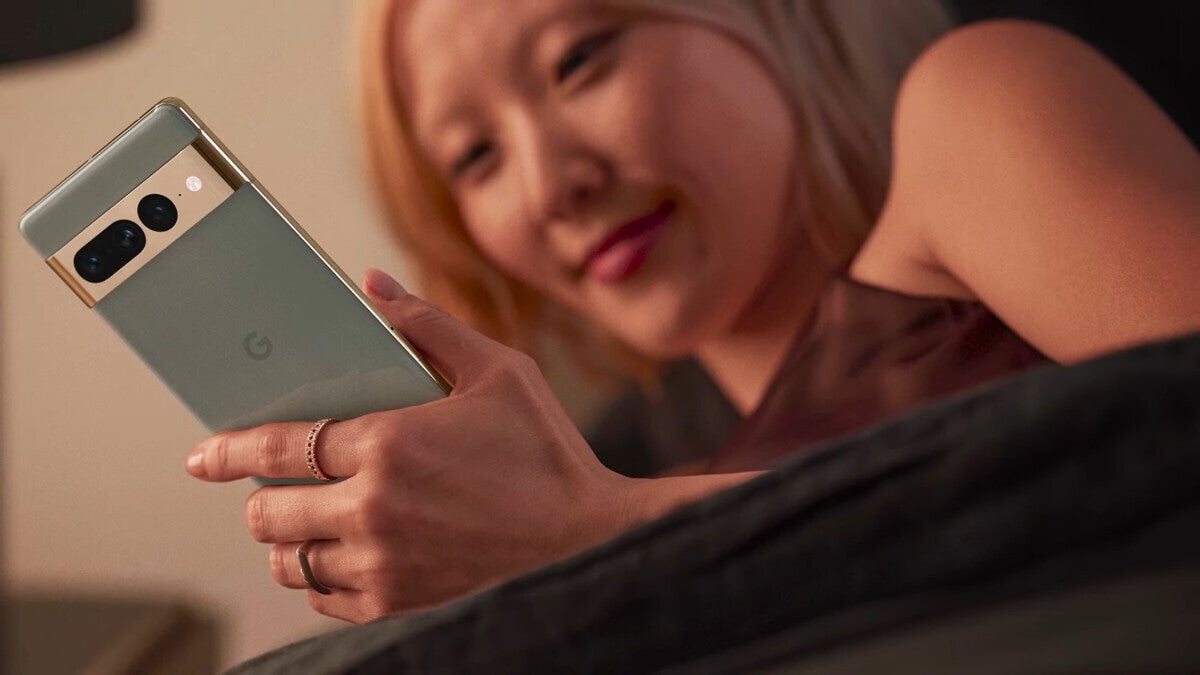 Let's take a quick look at the most important "spec" – the price. The base 128GB Google Pixel 7 Pro is $100 cheaper than the base 128GB iPhone 14 Pro, which costs $999. Let's be honest and round things off – it's a $1000 phone versus a $900 phone. Both phones now have Face Unlock, as Google announced that its Tensor 2 processor can and will use "enhanced machine learning models" to take advantage of the Pixel 7 series' single front-facing camera.
So while we can't expect Google's Face Unlock to match Apple's Face ID in terms of accuracy and reliability, we know from experience that Google is capable of doing more with less, so let's not hold our breath lower too much.
Stay tuned for ours Google Pixel 7 Pro review where we'll actually be testing it, but at least on paper – it's official – both the iPhone 14 Pro and Google Pixel 7 Pro now have Face Unlock.
Except that the iPhone has this huge pill-shaped "Dynamic Island" that takes up a good chunk of the screen, while the Pixel 7 Pro only has a small selfie camera cutout. Also, the Pixel comes with a bonus – a fingerprint sensor! Which of course the iPhone lacks.
And that's exactly how the Pixel 7 Pro improved iPhone, not only offering more secure unlock options, but face unlock doesn't require a large horizontal cut-out in the display, which takes up valuable screen real estate.
But let's "set aside" the face unlock situation on these phones and see them for the annual upgrades they are.
Was the new iPhone 14 Pro the bigger upgrade, or did the Pixel 7 Pro take the bigger leap forward over its predecessor? Well, it's like this…
The Pixel 7 Pro is what a real upgrade should look like (Taking Notes, iPhone 14 Pro)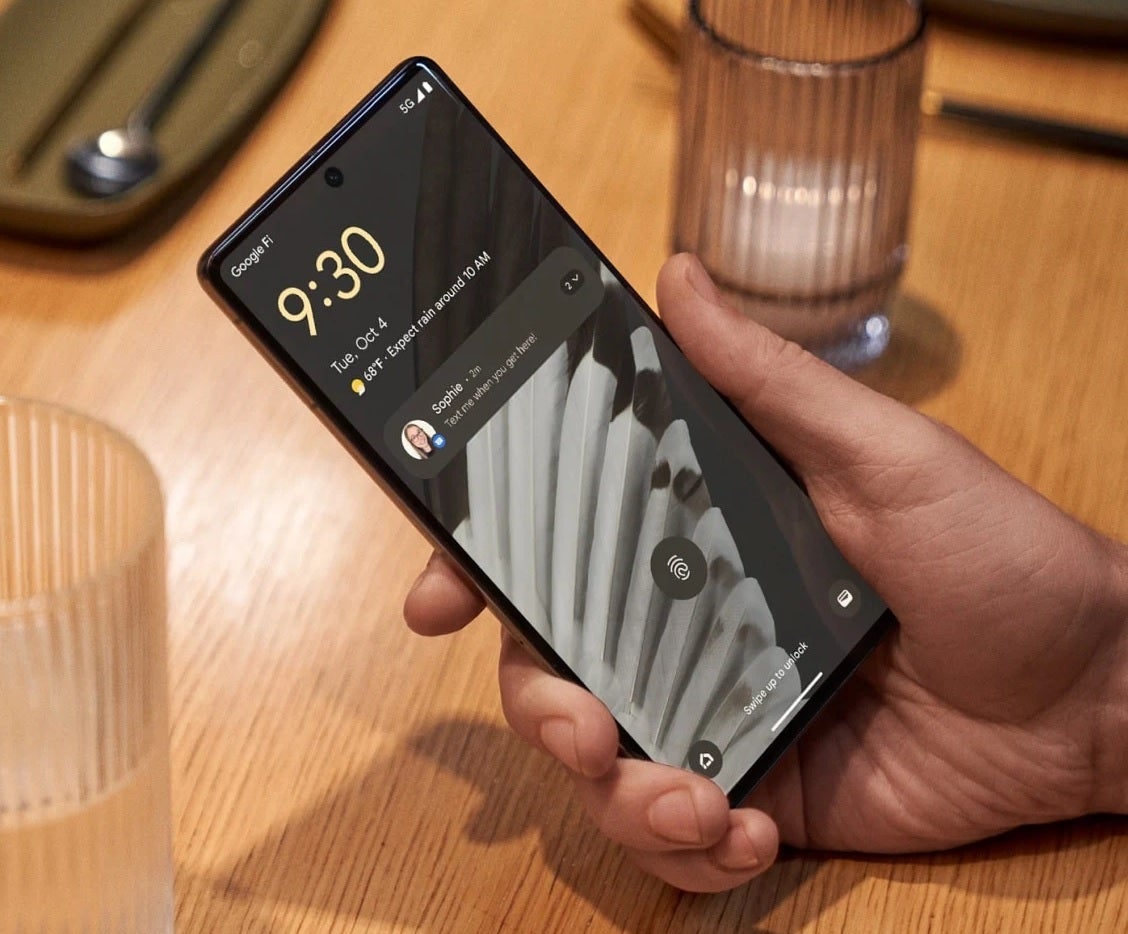 As we said in our iPhone 14 Pro vs iPhone 13 Pro Comparison – the visual differences between the two are almost indistinguishable. We're talking a slightly different size for the newer model, slightly smaller bezels, and of course – the notch becomes a dynamic island (a pill-shaped cutout).
In terms of software features, the always-on display that comes with the 14 Pro is a big deal, and in terms of hardware – it gets a faster A16 Bionic chip and a higher-resolution 48MP main camera.
Just the incremental updates we've come to expect, with no big surprises. Apart from Dynamic Island if we want to make it as big as Apple.
As for that Google Pixel 7 Pro vs Google Pixel 6 Pro – in the design department they are pretty similar too, but things get interesting when we look at the new features that the 7 Pro has gotten.
Yes, it has the same mandatory upgrades as every new flagship – better cameras, slightly better performance… But we also now get Face Unlock, a 25% brighter screen, higher camera zoom (5x, SuperRes zoom up to 30x). , and new macro focus feature, a new photo unblur feature.
But maybe best of all, but probably the most underrated – the Pixel 7 Pro comes with a built-in VPN powered by Google One! To be fair, Apple offers a Private Relay feature which, while not a VPN, protects your internet privacy by masking your IP address, but it only works when browsing the web in Safari. So the rest of your internet traffic remains unprotected as usual.
On the other hand, Google's free VPN that comes with the Pixel 7 series basically hides all of your online activities from prying eyes, making it harder for any apps to collect data about you and sell it to third parties .
With all the talk from Apple about user privacy being its top priority, this move by Google is definitely a bold way of saying, "Google cares about our phone users' privacy too, and we're ready to do that in a big way." to prove."
Which brand sold you better on your "Pro" phone? Which phone would you buy and why?
So in the end, with all the marketing about Dynamic Islands and what not, which phone are you really excited about?
Or at least, which phone do you think deserves the bigger hype, and which of its features do you think are most underrated?
Also, do you think Apple's marketing is relying a bit too much on hype and significantly obscuring the true value of the iPhone features being introduced? Or do you love how exciting it is and wish Google would try too?