Seoul, South Korea
CNN
—

At a cavernous gymnasium in Seoul on Tuesday, grieving families inspected neat rows of belongings left at the scene of the deadly road attack Itaewon.
Shoes, bags, glasses, notebooks, wallets, card cases and brightly colored hats lay on makeshift tables and gym mats on the polished floor – waiting to be claimed by the next of kin 156 casualties killed in mass stampede on Saturday night.
"Found it. I think this is it," said one woman as she recognized a black coat and hugged it while crying.
The middle-aged woman, who had arrived with her husband, fell to the ground crying after discovering a missing pair of knee-high boots. It was between rows of black boots, stilettos and sneakers. In many cases there was only one shoe.
Another younger woman, who had a cast on her left arm, went to the gym to find her lost shoe. This woman, who asked not to be named, said she was outside a bar in the alley when the rush happened.
Stuck in the crowd, she said she passed out from suffocation, "to the point I thought I was dead, but a foreigner yelled at me to wake up." Her arm was badly injured during the incident , and after she came to, the woman said she simply held on until the crowd calmed down and she could be rescued.
Family members entered the gym, one at a time and in small groups, escorted by officers who quickly put white gloves on them and led them to the tables so they could inspect and collect the carefully arranged belongings.
South Korea is in deep mourning for the 156 people killed in the Saturday night crowds, including 26 foreigners, as up to 100,000 people packed the narrow streets of Itaewon to celebrate Halloween.
Officials expected large numbers due to the area's popularity for Halloween parties in the pre-Covid years, but police have admitted they were unprepared for this year's crowds.
Speaking to the media on Tuesday, Yoon Hee-keun, head of the National Police Agency, bowed deeply as he opened a press conference and admitted to shortcomings on behalf of police in the capital for the first time that evening.
Yoon said officers did not adequately respond to emergency calls received by the police call center before the disaster.
"The calls were about emergencies that indicated the danger and urgency of the situation, where large crowds had gathered before the accident happened," Yoon said. "However, we think that the response of the police to the emergency calls 112 (emergency number) was insufficient."
South Korean police received at least 11 calls from people in Itaewon about concerns about a possible swarm four hours before the incident on Saturday night, according to records provided to CNN by the National Police Agency.
The first call was made at 6:34 p.m. Saturday from a location near the Hamilton Hotel, which borders the alley where the deadly flood occurred, records show.
"People are now walking up and down the alley but it looks really dangerous. People can't come down but people keep coming up (the alley) so I'm afraid people might get knocked out," one caller said, according to records.
"I managed to get out but it's too crowded. I think you have to control that. Nobody controls (the crowd). I think cops should stand here and move some people so others can go through the alley. People can't even get through, but more people are pouring down," the caller added.
Then, at 8:09 p.m., another person in Itaewon reported that there were so many people in the area that they fell and hurt themselves. The caller asked for traffic control, the recording shows.
The deadly mass wave took place just after 10 p.m
On Monday, Oh Seung-jin, director of the agency's Violent Crimes Investigation Division, said about 137 staffers were deployed to Itaewon that night, compared with about 30 to 90 staffers in previous years before the pandemic.
"For the Halloween festival this time, many people were expected to gather in Itaewon, and I understand that it was prepared by deploying more police forces than other years," Oh said.
However, police at the scene were tasked with cracking down on illegal activities, such as drug use and sexual abuse, in the area "instead of conducting an on-site inspection," Oh said.
On Tuesday, South Korea's Prime Minister Han Duck-soo said a "lack of institutional knowledge and consideration for crowd management" is partly responsible for the crowds.
"One of the reasons was a lack of in-depth institutional knowledge and consideration for crowd management. However, the police are investigating," Han said.
"Even if more police were deployed (at the site), the situation seems to have a limit as we don't have a crowd management system, but we have to wait for the police investigation to find out the cause," he added.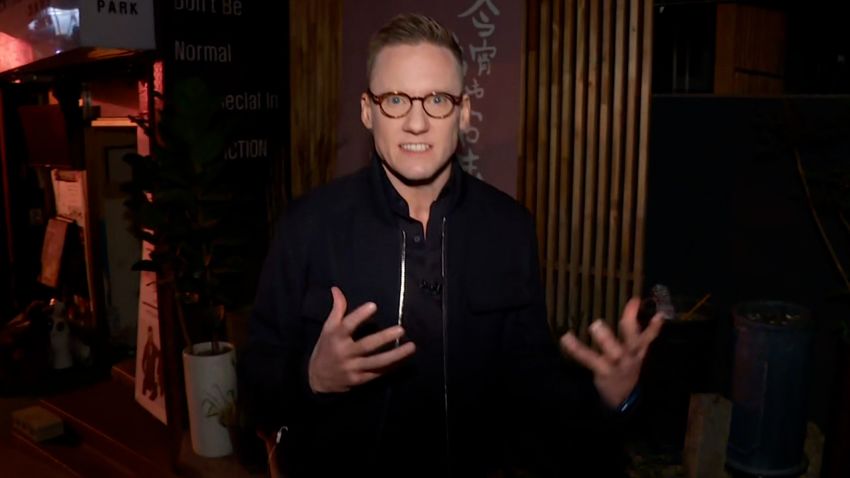 A CNN reporter returns to Itaewon's narrow alley a day after the Halloween disaster. See how it is
At a cabinet meeting on Tuesday, President Yoon Suk Yeol urged the need to put systems in place to prevent similar tragedies.
"In addition to the side streets where the great disaster happened this time, (we) need to take security measures in stadiums, venues, etc. where crowds gather," he said, adding that the government will soon hold a meeting to inspect the national security system with the responsible ministers and experts.